As some of you know, we've been hard at work at on a revolutionary new twitter application. It's called Timed Tweeter, and for a week or so we've been spending pretty much every waking hour coding, designing and debugging. Finally it is ready for testing.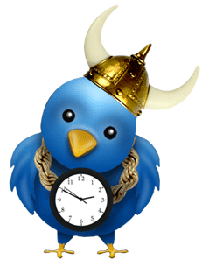 It's not one of those apps that "does it all", like so many of the others claim to be. Nor will it cook you breakfast or make you rich overnight. We don't claim any of that.
So, what will it do?
Timed Tweeter automatically drip feeds tweets across multiple accounts, for as long as you want it to. Users can also add multiple twitter groups, and message sending methods for different times of day, month or sending frequency. What more could you need to automate your twitter marketing.
What's this mean for you? Automatic twitter. You will save hours and hours of time, and market your product more effectively than ever before while you're out sipping gin and juice.
Doesn't matter if you have established Twitter accounts or are just starting out, this software will help.
Check out the website here http://timedtweeter.com and the demo here http://timedtweeter.com/demo/
We're looking forward to hearing back from our beta testers, and unleashing this on the rest of the Internet very shortly.
Stay tuned!
Comments
Comment by Email Marketing Blog on 2009-09-17 02:57:17 -0500
This is a great tool to use.. I am sure it would be easier for me to manage my tweets..
Happy tweeting everyone.