Found this pretty cool tool last night.
It's free, and you can use it to check page rank of all pages on a given domain. I ran it through one of my sites with about 2k pages, and it seemed to be successful. Thought it might help some of you too if you're selling links.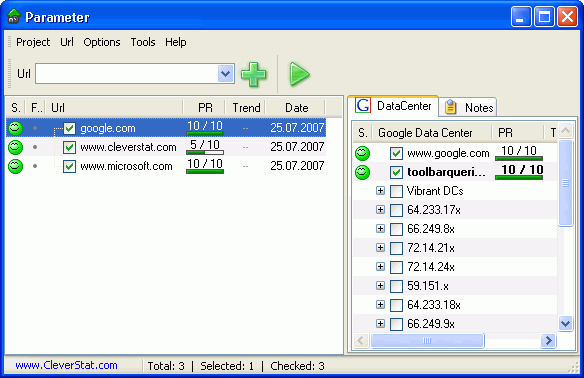 Comments
Comment by List Building Strategies Blog on 2009-09-29 02:34:18 -0500
Oh this is great tool.. Thanks its free.. I have already downloaded it.. many thanks..
Comment by Steve on 2009-10-01 23:44:44 -0500
Looks like a really nice tool. I have been using serpanalytics which does the same thing but tends to get shutdown by Google after about 1/2 hour of searching.
Comment by Polprav on 2009-10-16 14:48:39 -0500
Hello from Russia!
Can I quote a post in your blog with the link to you?
Comment by Matt on 2009-10-16 16:15:17 -0500
sure