Tonight I made something with what I had in my fridge that I thought would taste pretty good, and in the end it turned out to be really tasty and keto friendly.
Here's how to make it;
INGREDIENTS:
Half a Pepper (Yellow, Red, Green, up to you)
1/3rd pound of saussage (I chose extra spicy)
Side vegetable if desired (I used broccoli, cooking it [like yesterday's recipe][1])
A couple ounces of cream cheese
Salt, Pepper
Cheddar Cheese
INSTRUCTIONS:
First you're going to want to cut your pepper in half, remove the stuff in the center and then coat the inside with cream cheese, and some fresh ground salt and pepper if you want. Then set this aside in your fridge.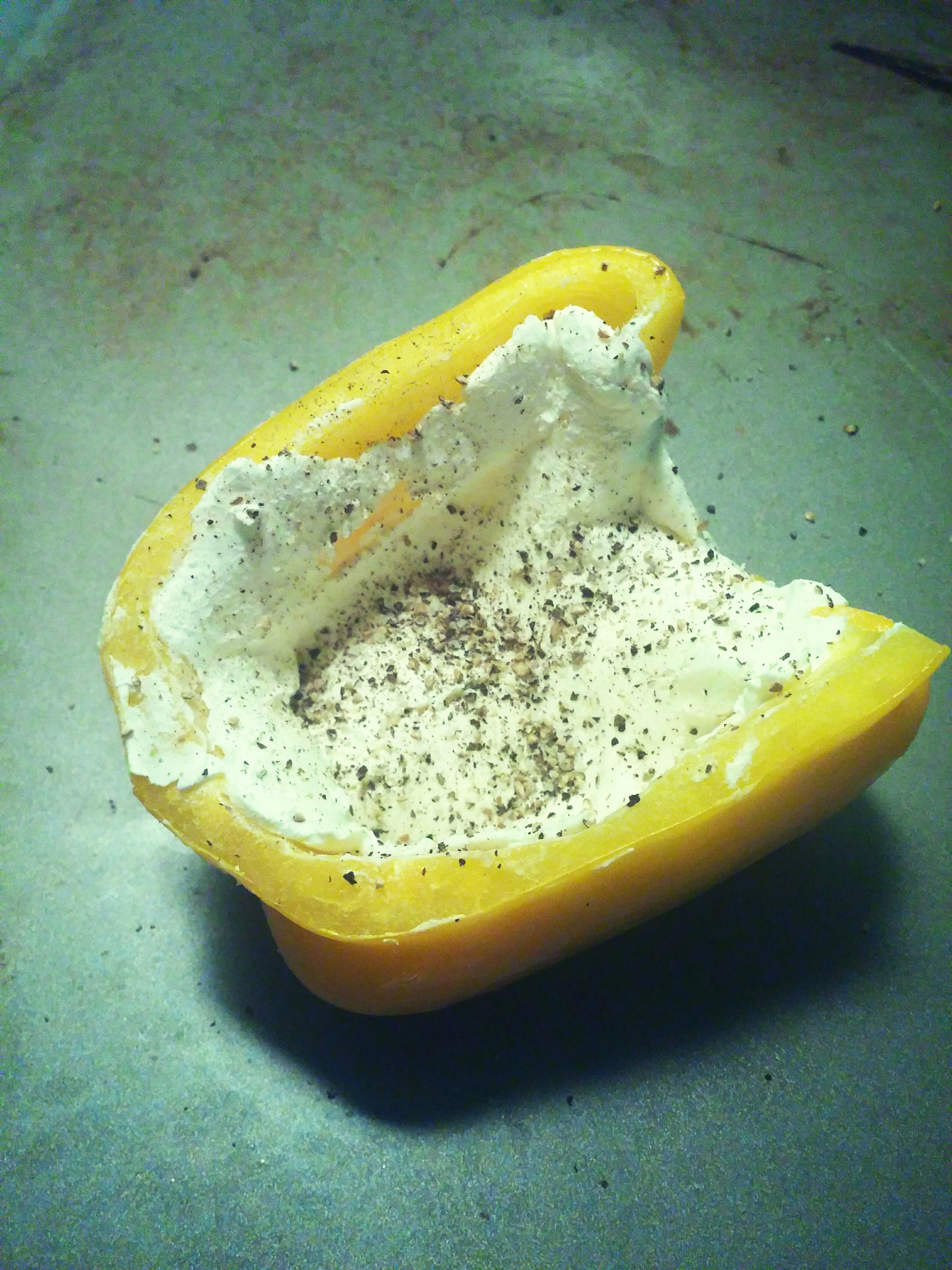 Now you're going to want to add your saussage to the pan, and turn it on medium heat. Cook it until it is nice and done with the beginnings of a little crust to it. We added some habanero sauce here to make it a bit more spicy. At this point you should turn the oven on to 400 degrees.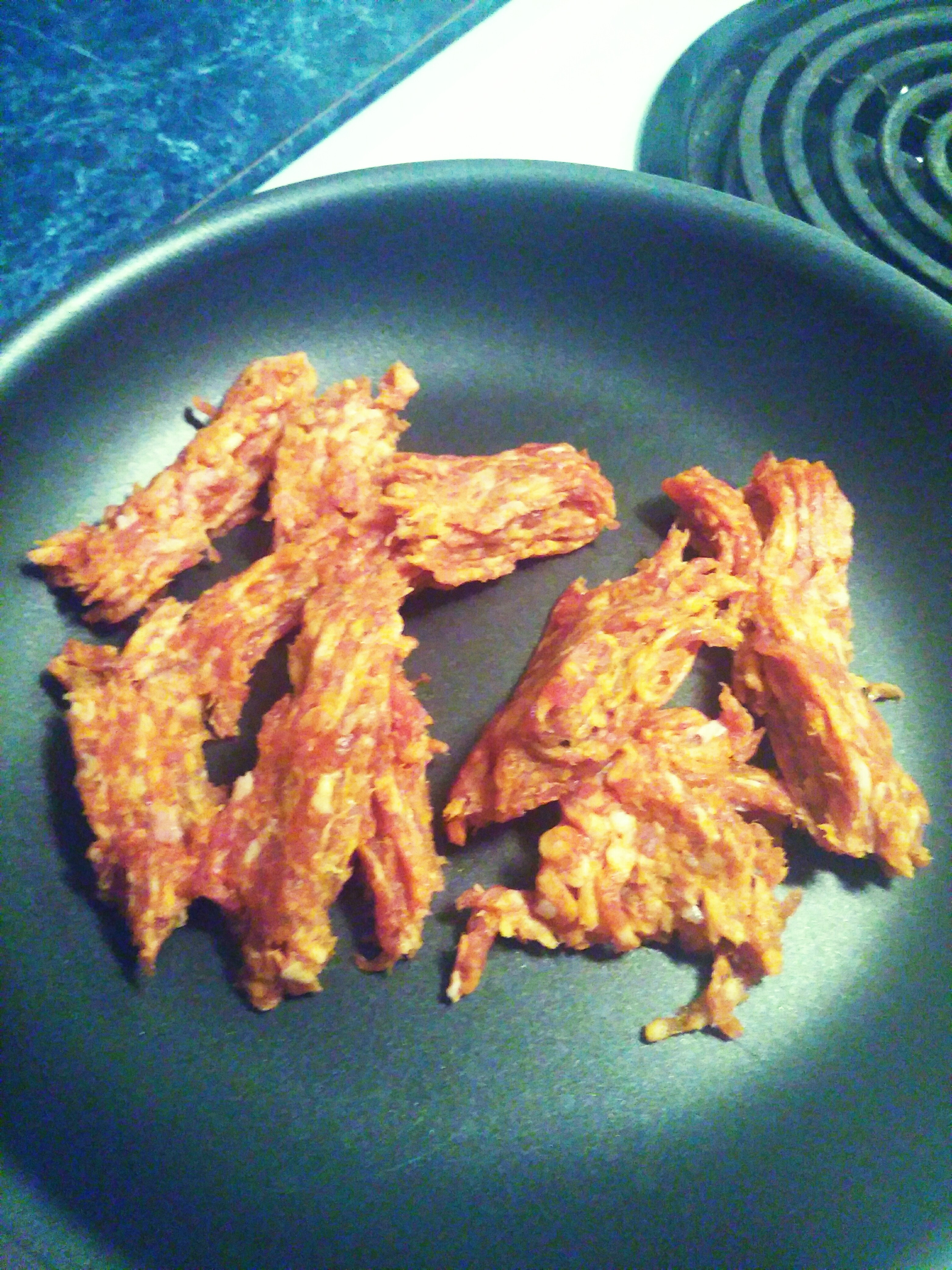 Once you've got it cooked, it'll reduce quite a bit and have a great aroma and taste. Now is the time to get your previously prepared pepper and cream cheese bowl from the fridge.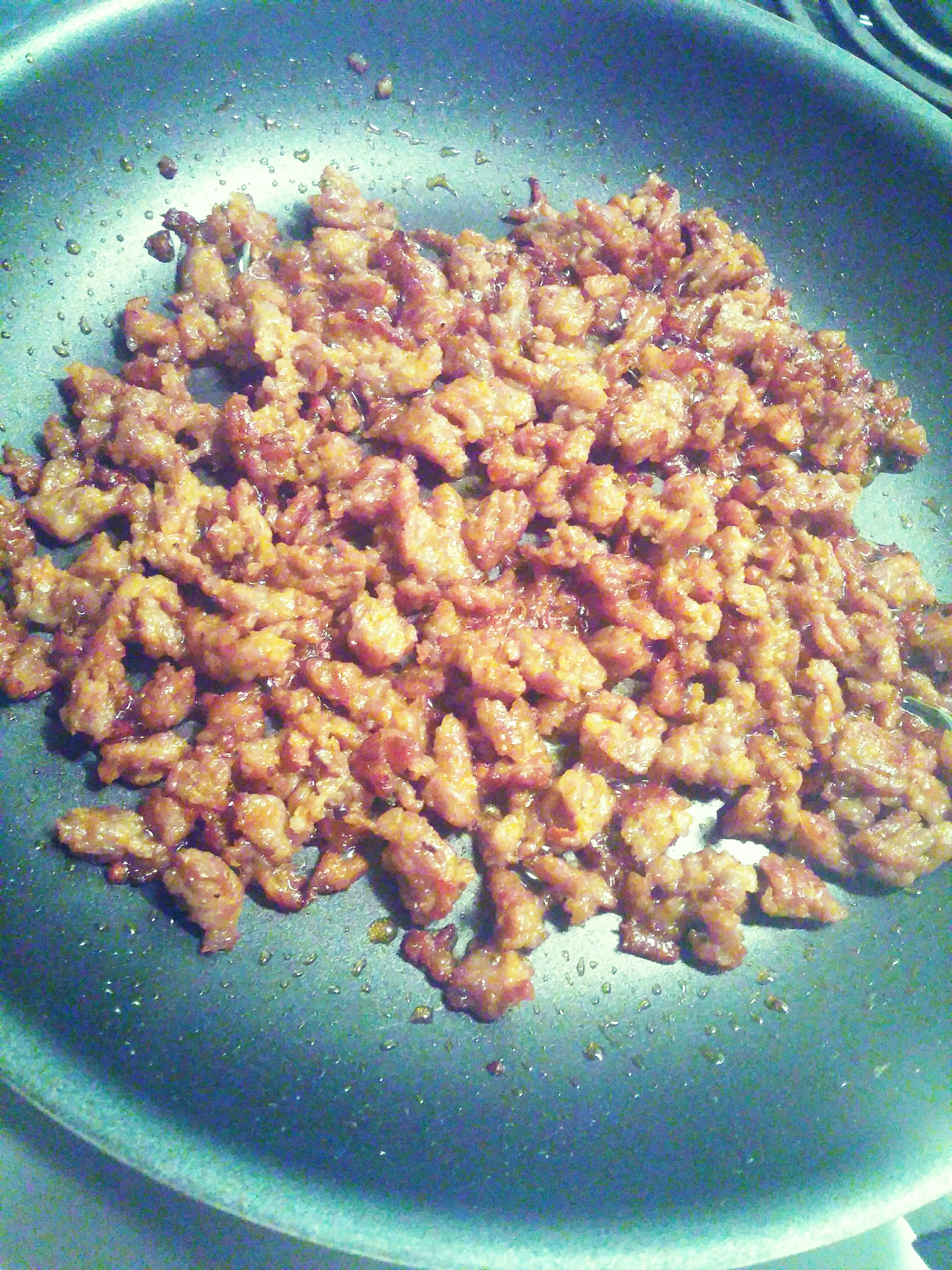 Now you want to stuff that saussage in the pepper and push it deep into all the areas pushing the cream cheese around to a thin coating. It should look someting like this when you're finished.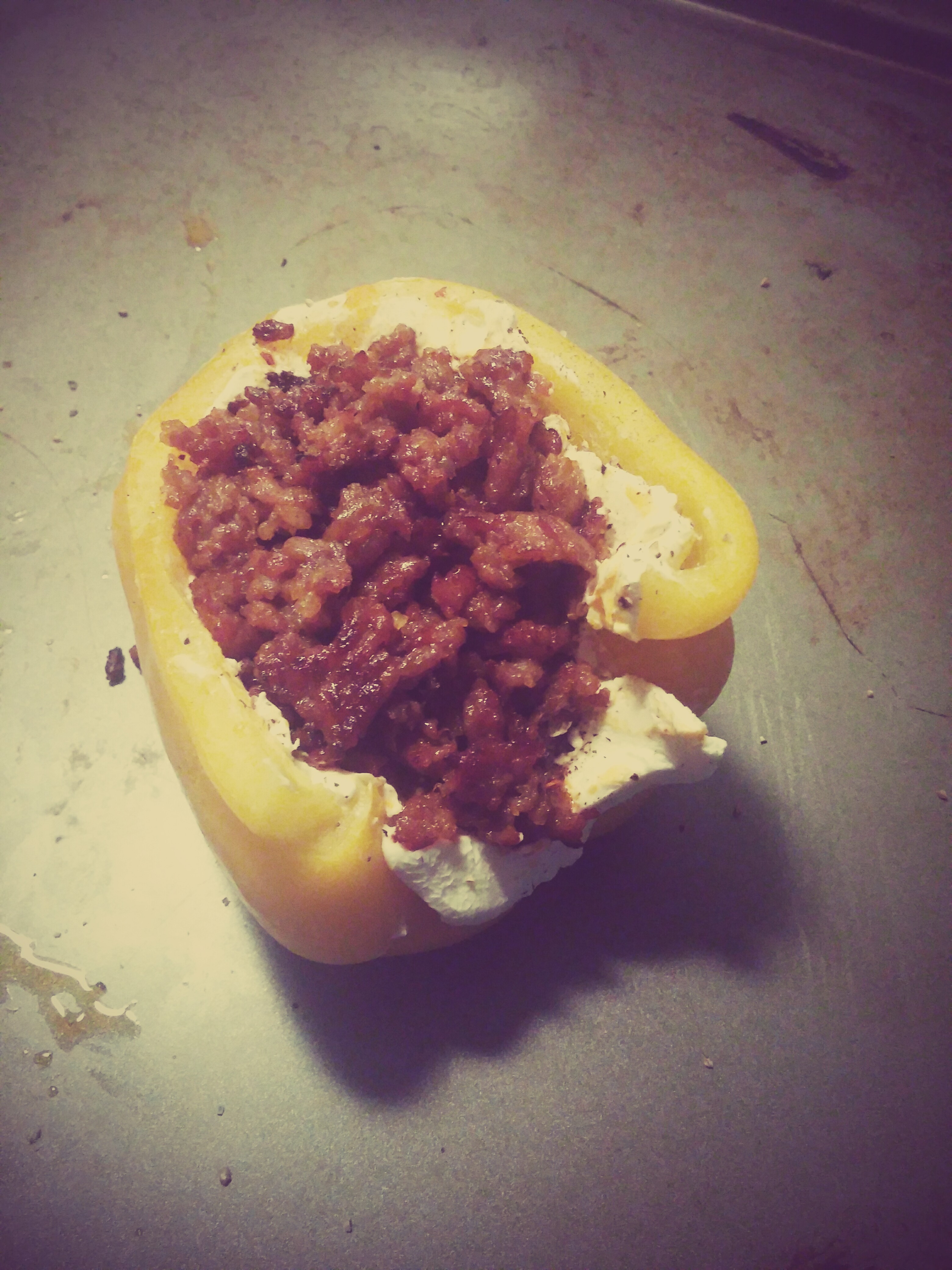 Now you can add some cheddar to top it all off if you want.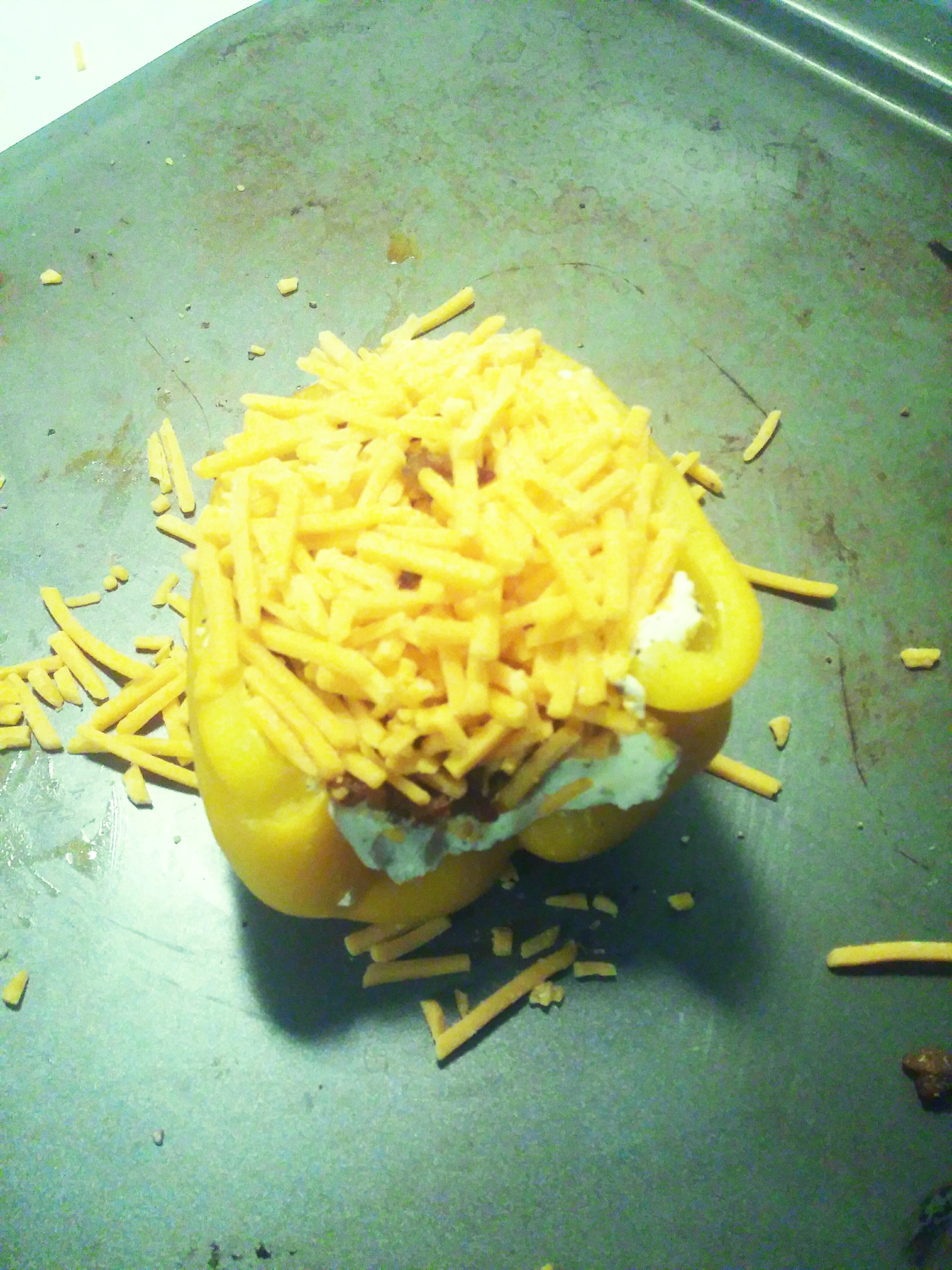 Now you're going to want to put it in your pre-heated oven at 400 degrees, and cook it for 10-15 minutes or until desired softness of the pepper. Pair with your favorite side, like broccoli or asperagus. Delicious!