Yup, You read that right. We're going to make the best desert you've never had. And, it"s really simple, so it"s great for lazy summer evenings on the deck or any other time of year really. Only four ingredients, and about 8 minutes to make it can"t beat that can ya.
Ingredients:
Vanilla Ice Cream
Real Maple Syrup
5 Strips of Maple Flavored Bacon
Optional Strawberries.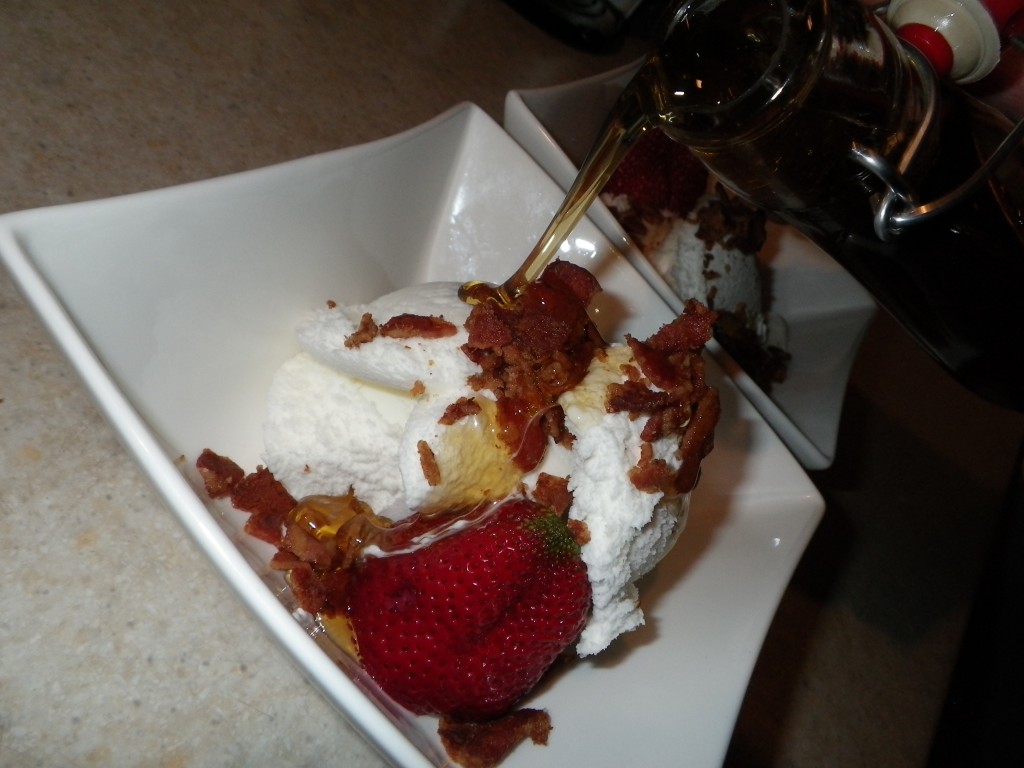 Directions
Cook bacon until well done, and crispy.
Set bacon aside on paper towel to drain all grease.
Crush bacon up with your washed hands into small bite-size chunks
Spoon 2 large dollups of ice-cream into the bowl you"ve chosen
Liberally spread the bacon bits around the top of the ice cream
Coat with as much maple syrup as you desire
Eat and enjoy your food coma.
This is a great desert to make with kids, and anyone else as it's quick to do and very very easy. Tastes awesome too. Unless you're cooking for vegetarians, we don't condone the use of tofu bacon.