So, I tried running this a while ago on a few networks. I was hoping the humor would get clicks, which, it did and lots of them, but no sales. It's been quite a few months since I ran this so I'm just posting them up here cause I still think they're funny. Rip them all you want, or better yet create your own ideas from them. Incase you're wondering – yes, these were all approved everywhere I tried them.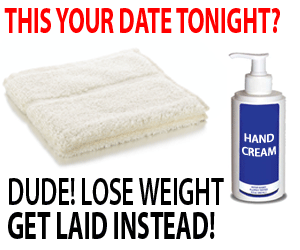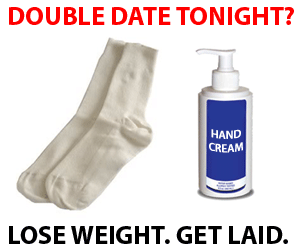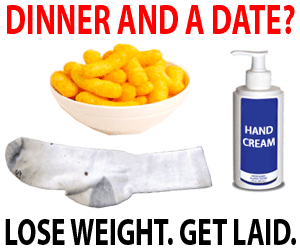 Comments
Comment by Mike Chiasson on 2010-03-21 10:37:53 -0500
HAHA That is great! Were you targeting overweight people? MMORPG sites? 🙂
Comment by Matt on 2010-03-22 00:23:59 -0500
Not PPV with these, though I probably should have. I have another one similar to this, which I'll probably try out that way – thanks for the idea 🙂
Comment by Ad Hustler on 2010-03-22 13:19:05 -0500
I love it.
Comment by Laughing Too Hard To Type It on 2010-03-23 12:58:41 -0500
Dude – absolutley hilarious man! So funnnnnyyyy it's to the point where the ad approvers probably laughed so hard they just approved the ads man!
Way outside the box sir, kudos!
Comment by PPC Icon on 2010-03-25 10:28:33 -0500
Ballsy move, I love it!
Comment by Brian on 2010-03-29 13:53:52 -0500
How did you come up with this shit. Fucking brilliant.
Comment by Matt on 2010-03-29 14:53:46 -0500
haha, i really don't know, i think combination of 30 hours of no sleep, alcohol and too much caffeine and making a joke about hand cream and a sock and then ZING LIGHTBULB hahaha.
Comment by Sheila on 2011-01-30 19:35:16 -0500
That was awesome and I am surprised you didn't get any sells from it just because of the ingenious idea behind it alone – oh well at least I got a kick out of it.