You've all heard of a philly cheesesteak, well this is my take on it. This one using brioche buns instead of a sub sandwich bun.
Ingredients for the sandwiches
2 Brioche Buns
1 Ribeye Steak
Salt
1 Medium Onion, Diced
1/2 Green Pepper, Diced
Package of white mushrooms, cut up
Butter
Italian Seasoning
Swiss cheese (or provolone works well)
Some cut up lettuce (romaine or iceberg are fine)
Sauce Ingredients
6 gloves of garlic
2 tsp worchestchire sauce
1 tbsp dijon mustard (or keens hot mustard)
4 tbsp mayonaise
2 tsp fresh ground pepper
Instructions
This is a really quick and easy recipe that takes no time to make and master. And, tastes delicious! Here's how to make it.
First. Set out the steak. Salt both sides of it. DO NOT put any pepper on it (it'll just burn) when you cook it.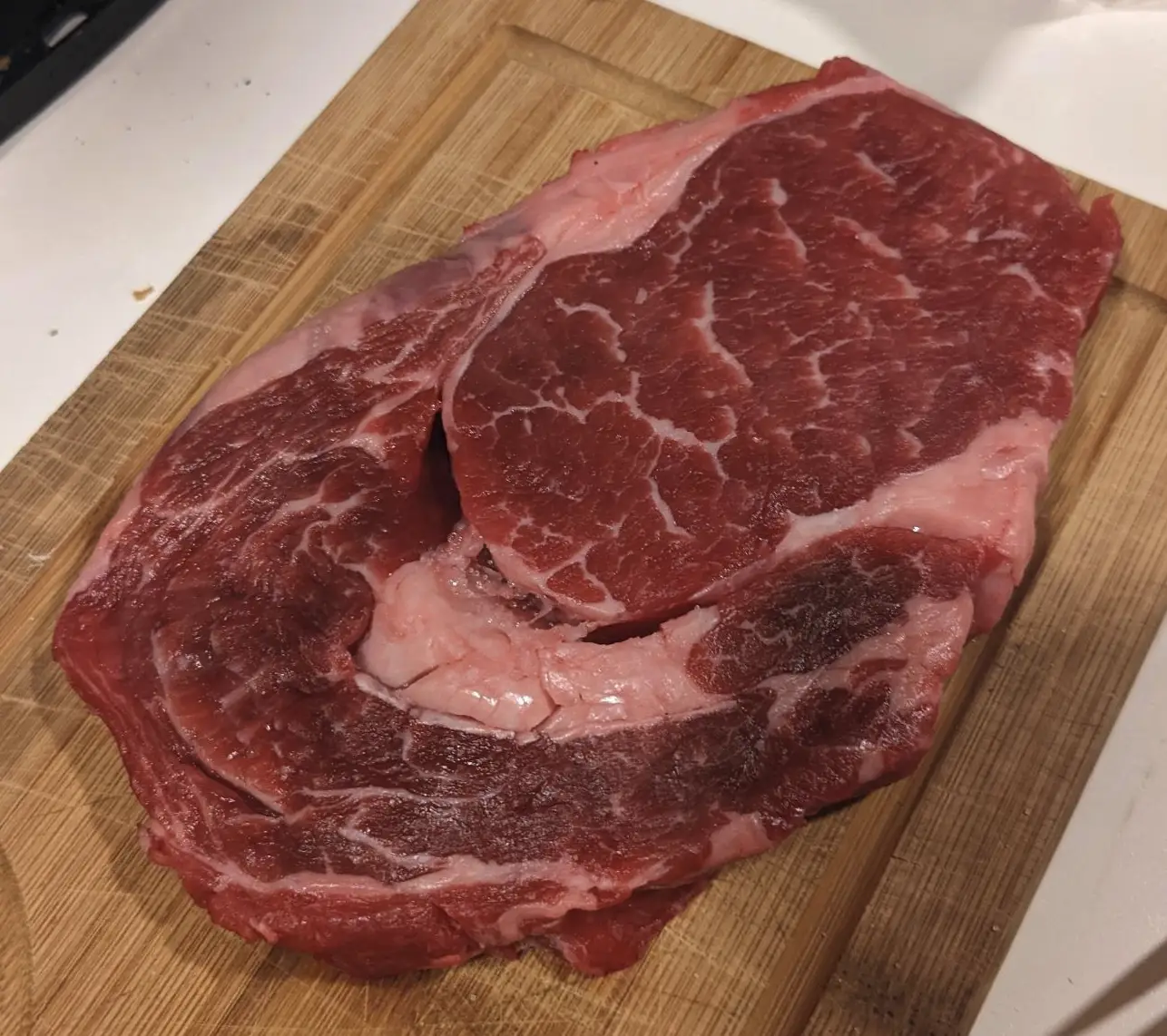 Cut up all your veggies, then put in your cast iron pan with some butter and start cooking on medium.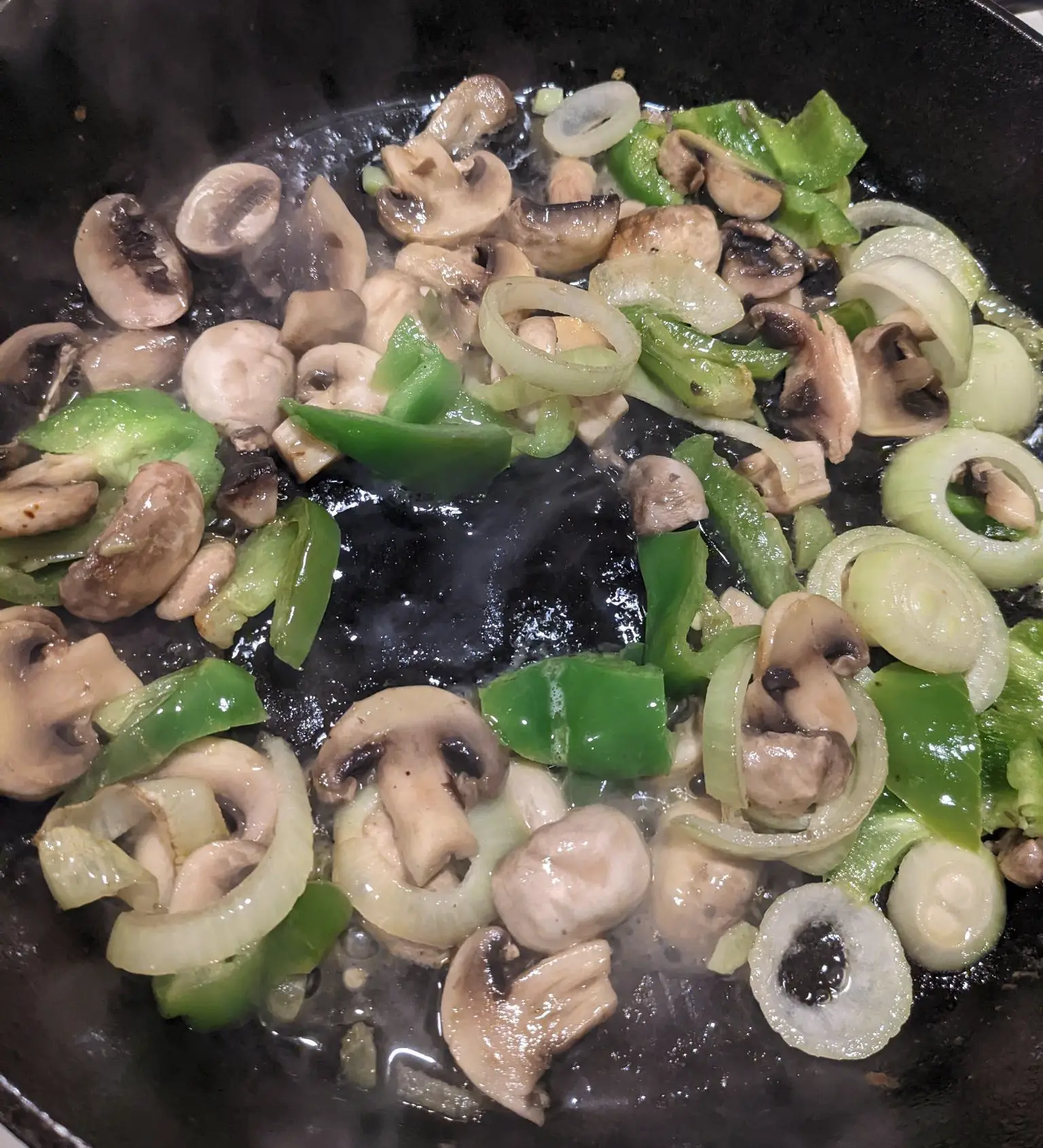 Mix together all your sauce ingredients and place in fridge to let the flavours mingle.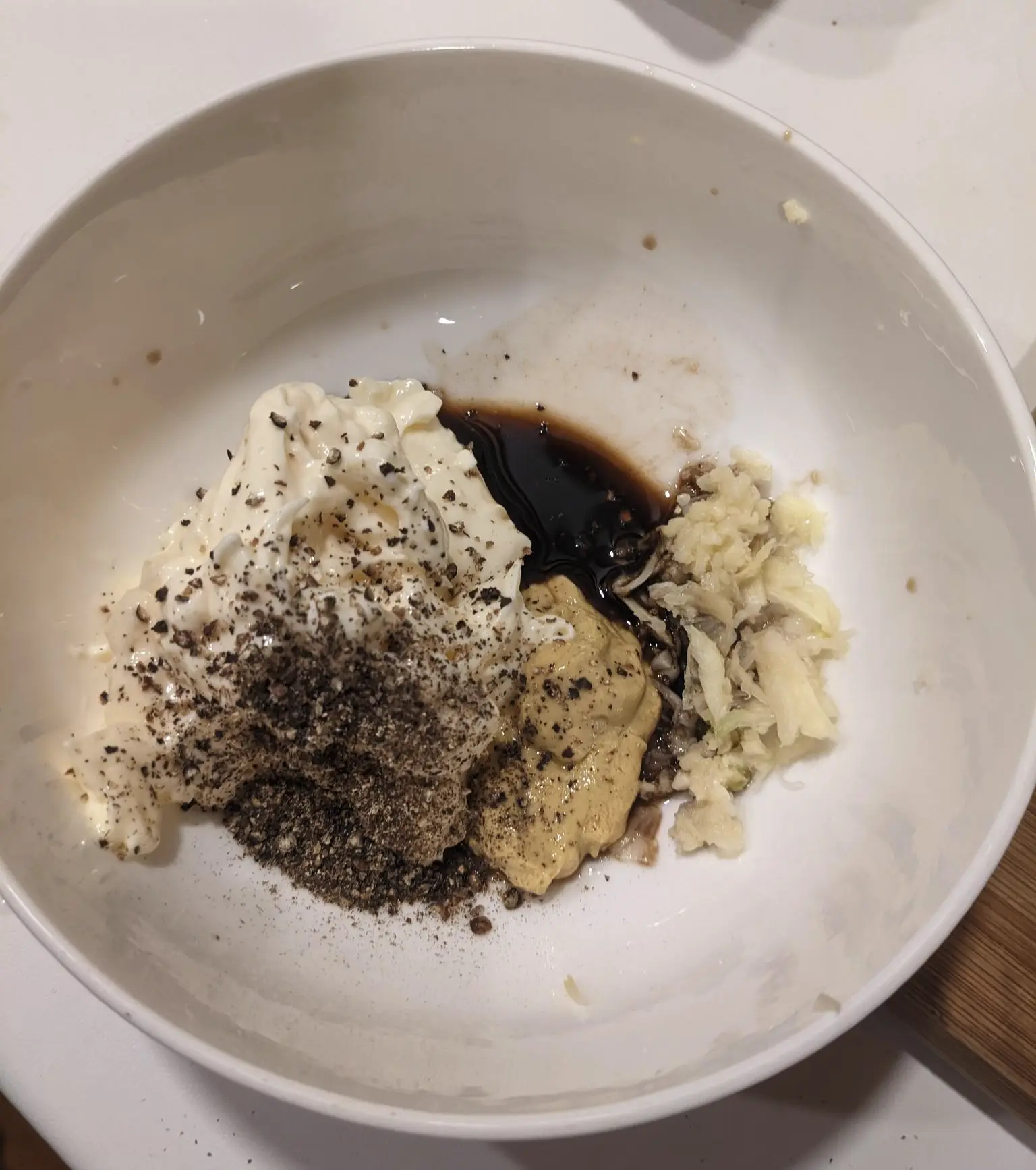 Cook the steak for about 30 seconds a side with lots of butter, just to brown it. Then take off the pan, let it rest for a couple minutes and chop up into strips of the size you like. Pour on your desired amount of italian seasoning.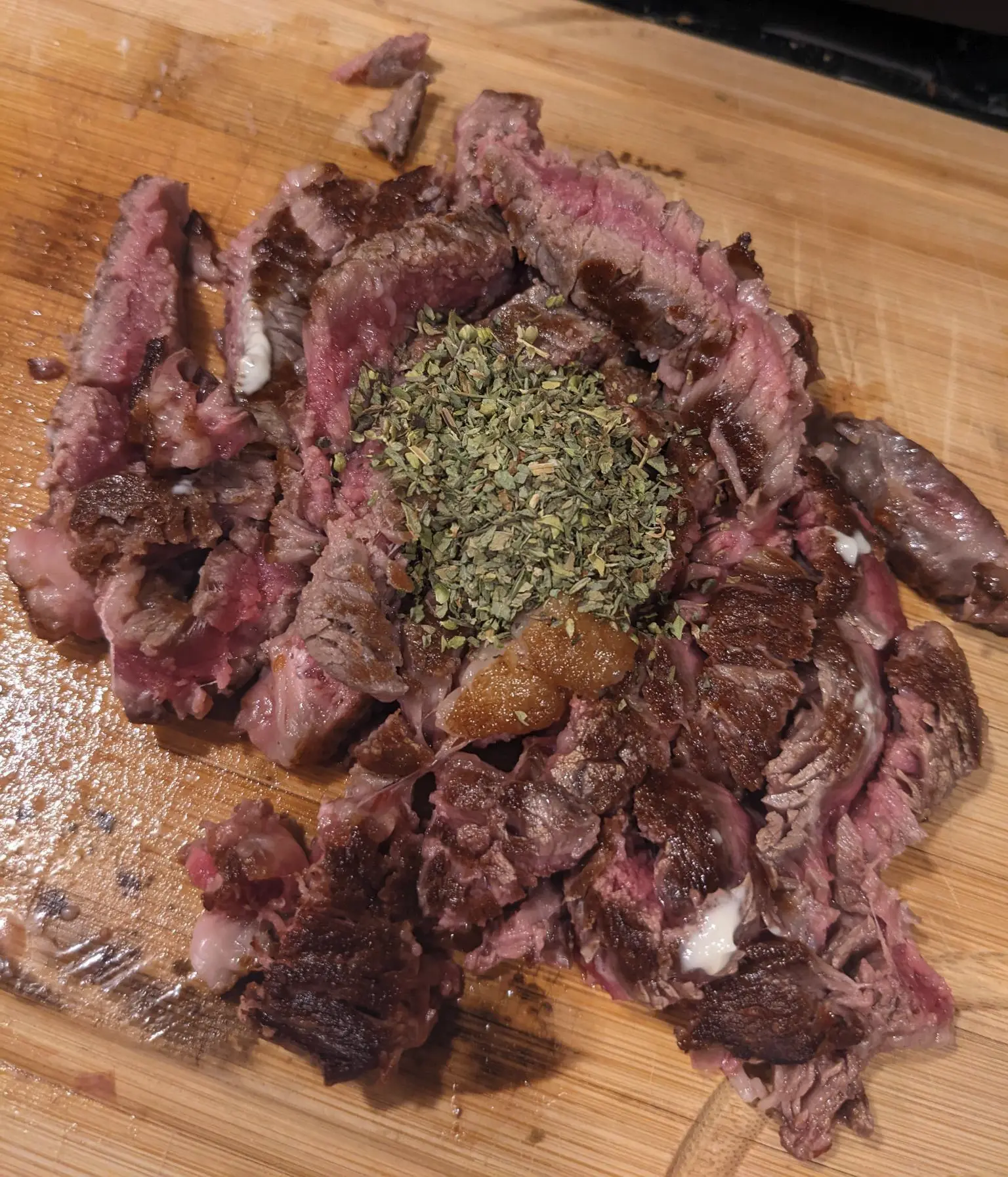 Put the steak back on the pan and cook for another minute or two making sure to stir around so the italian seasoning coats everything.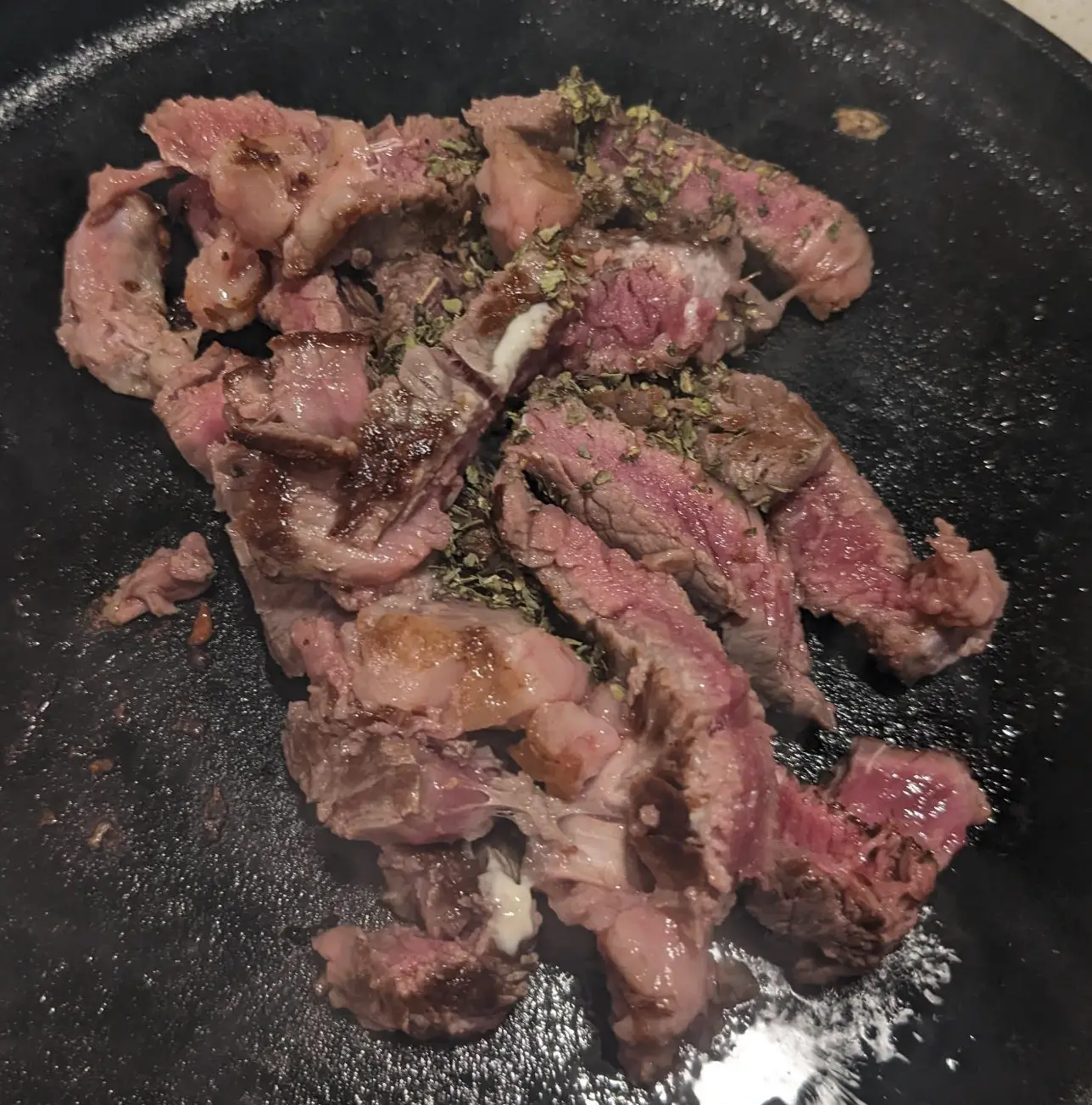 By now your veggies should look something like this. You can cook them less, or more. I like them like this.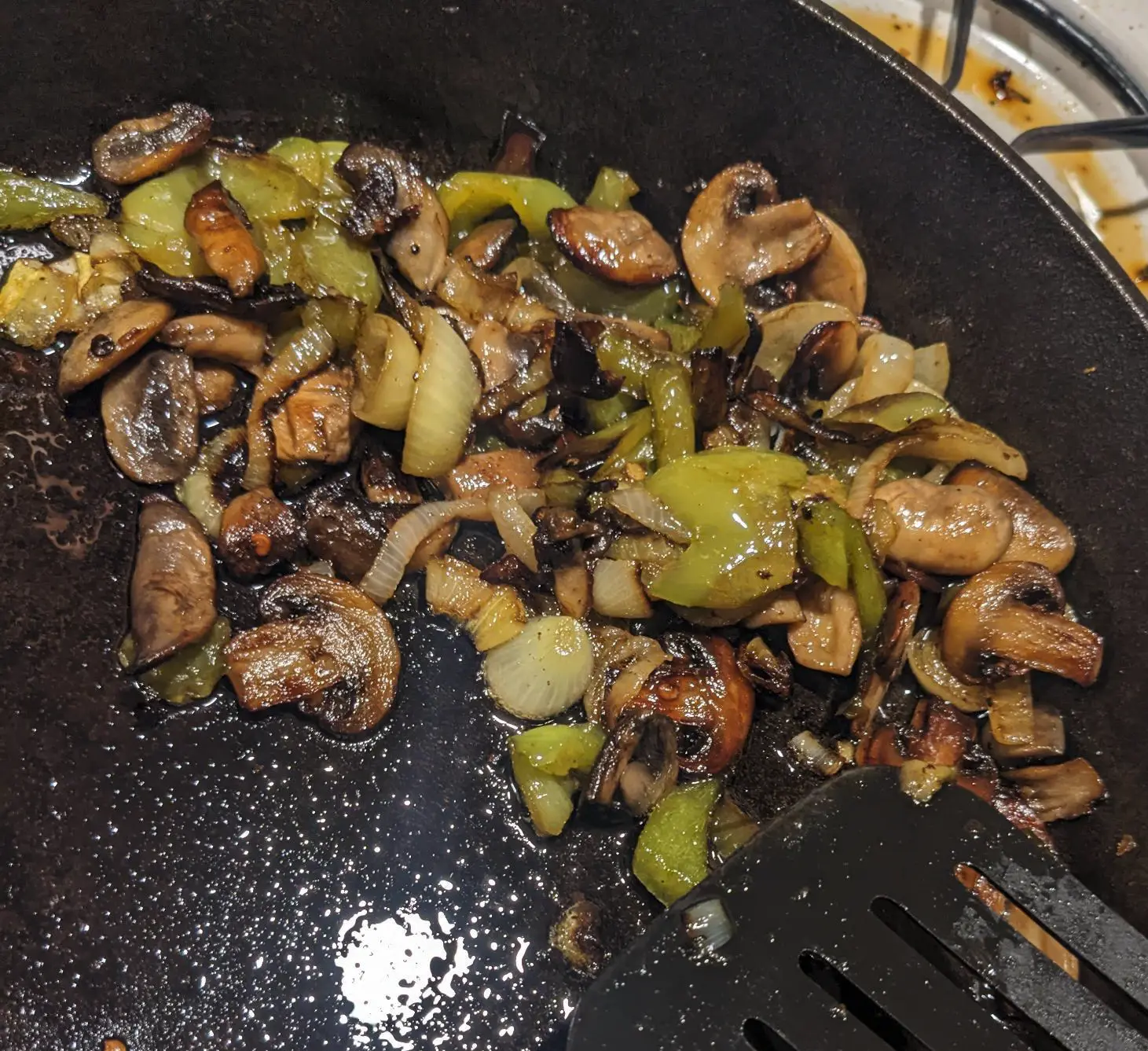 Brown your buns with some butter on your cast iron pan.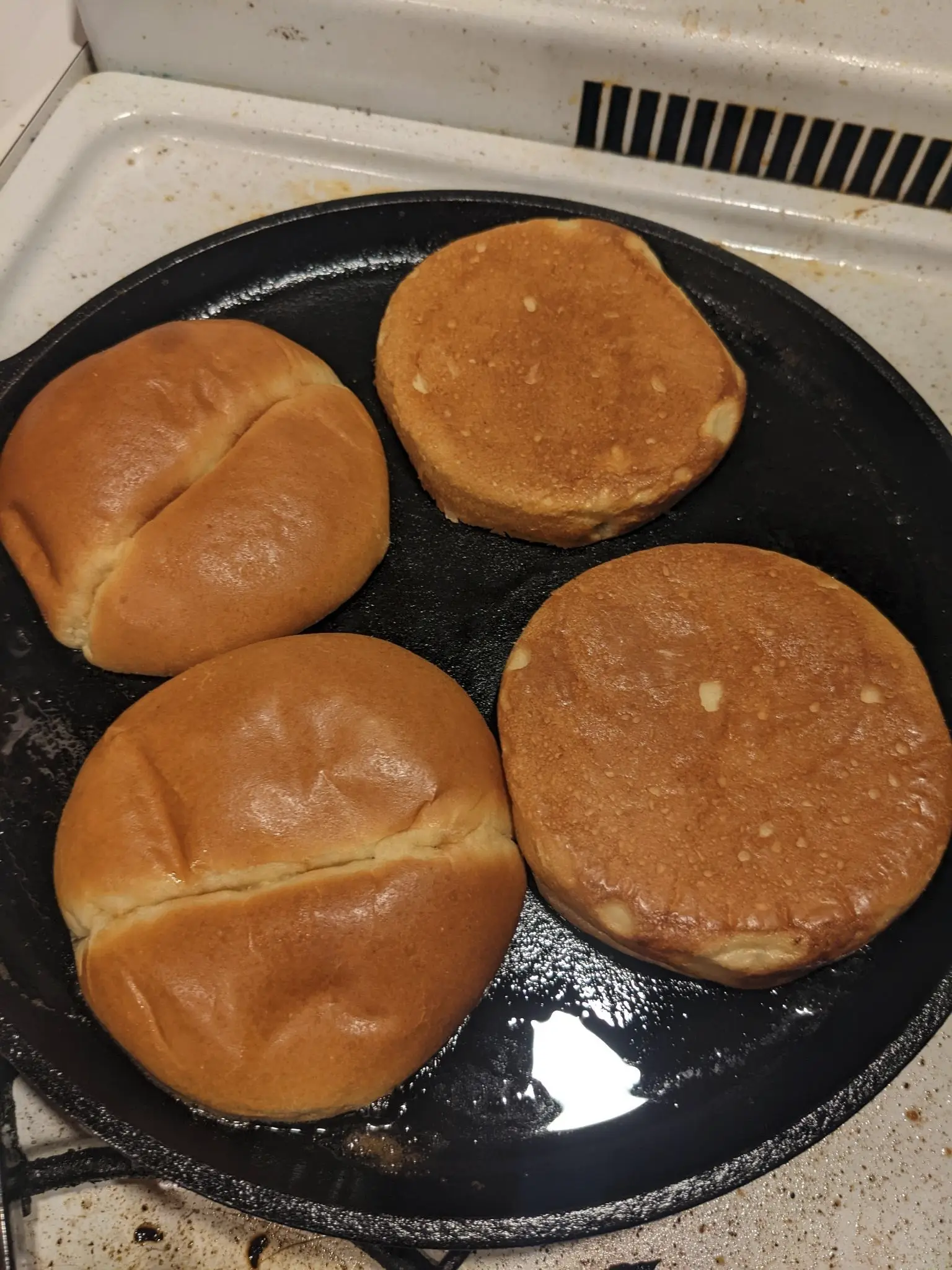 Place your browned buns on an oven safe pan.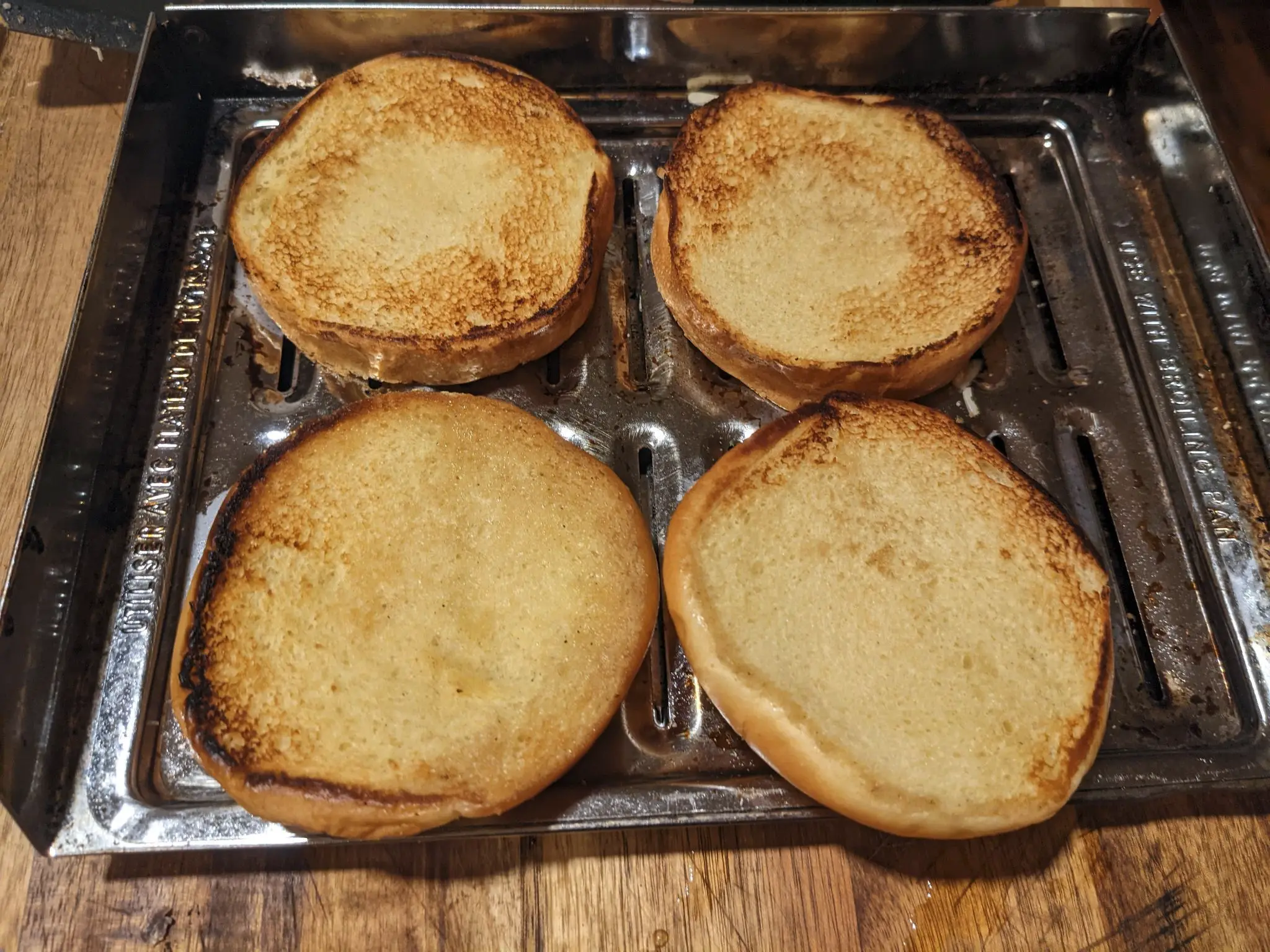 Spread your sauce liberally across one half of the bun, I prefer the bottom of the bun myself.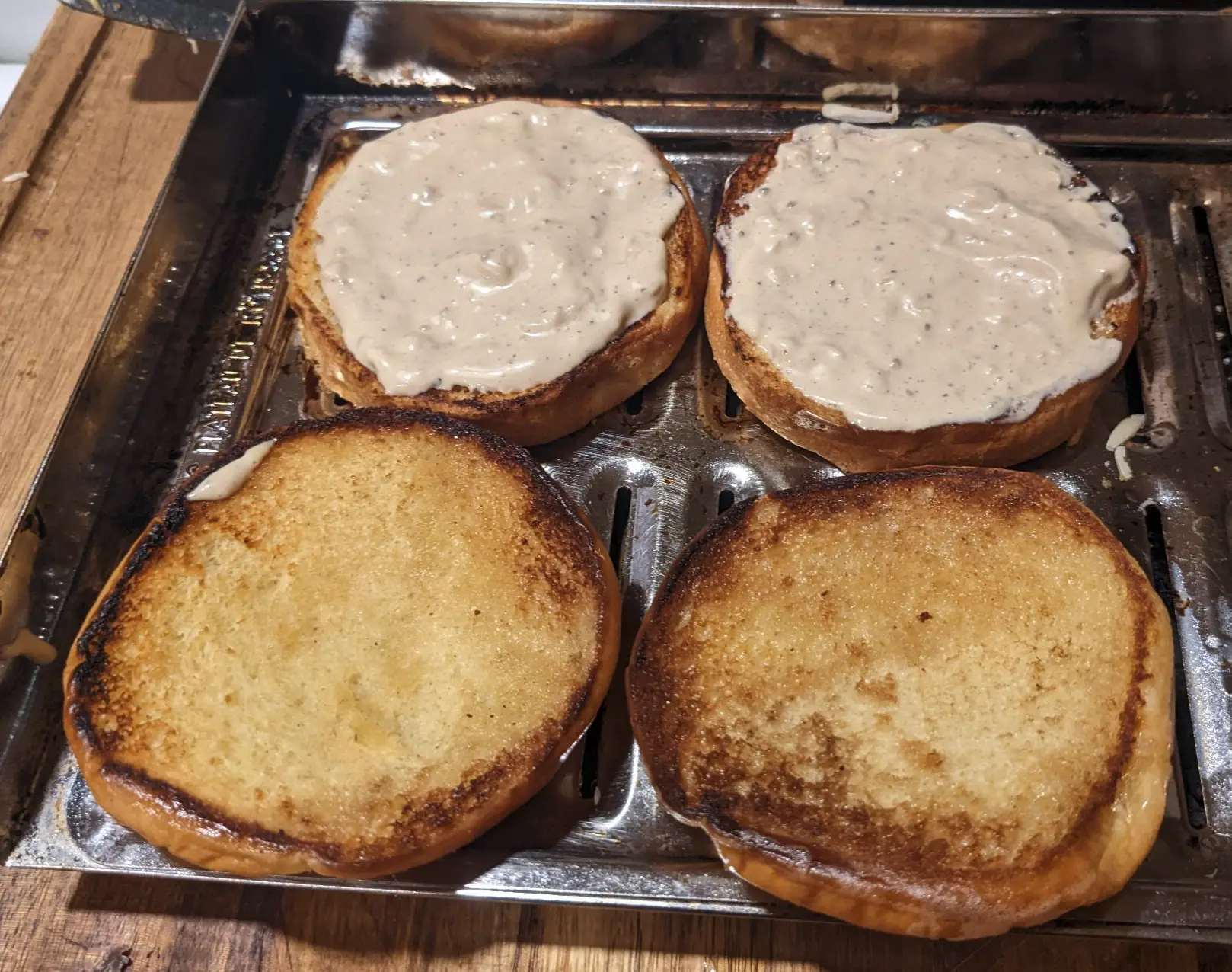 Place the cut up steak on top of the sauce, then, your veggies.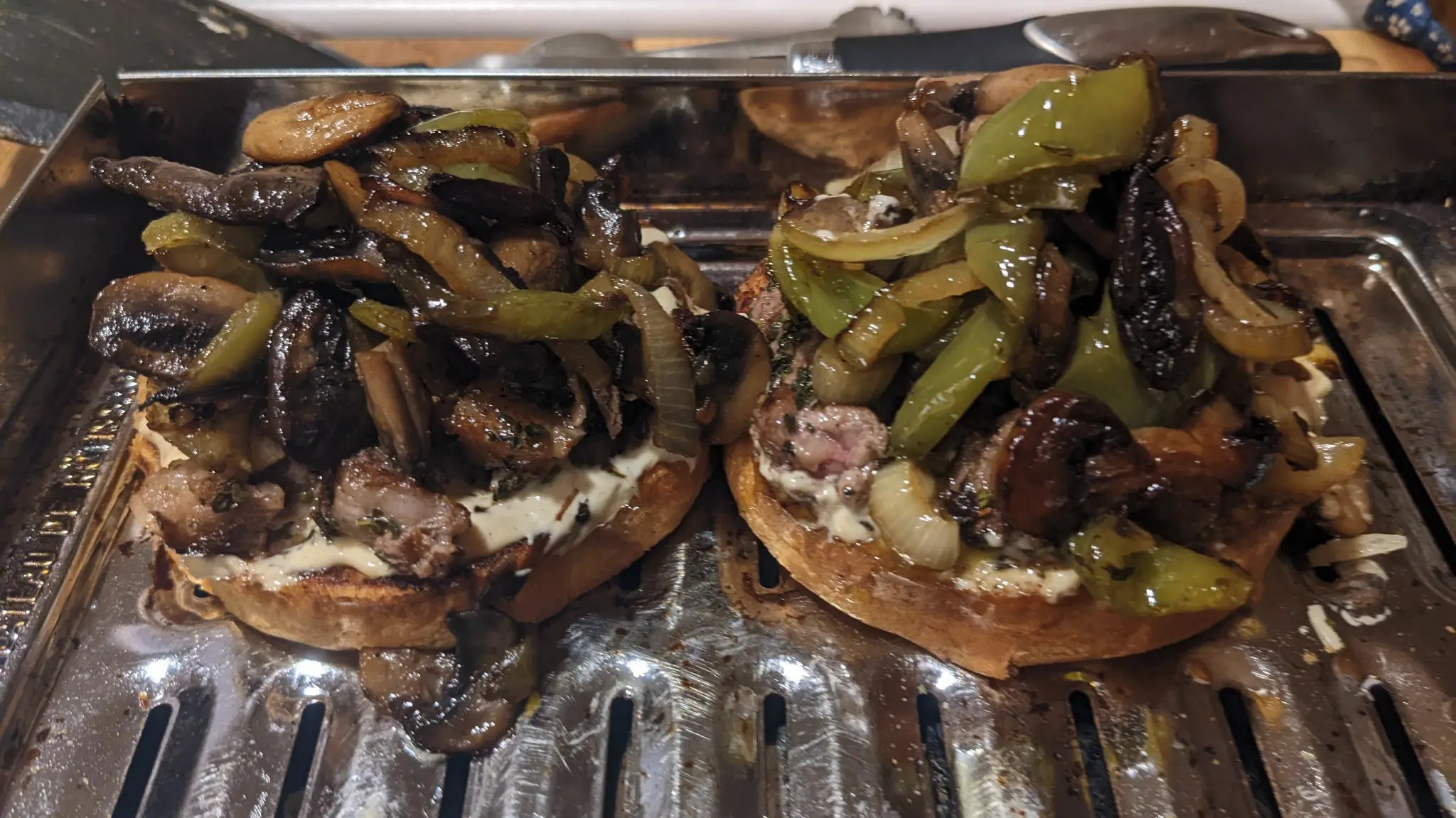 Place your cheese on top of everything and put under the broiler for a couple minutes. Make sure to watch them so you don't burn them!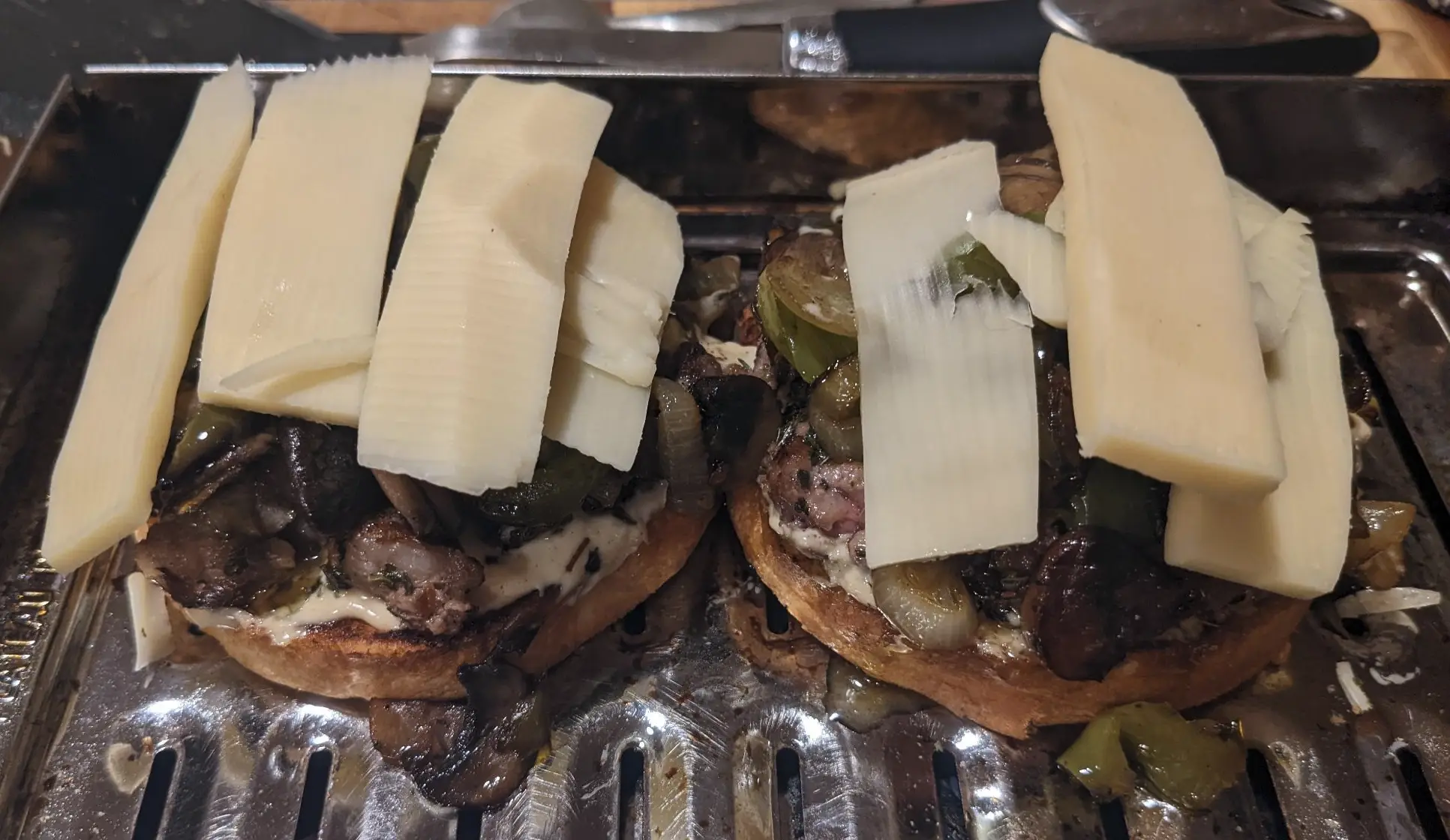 Serve!