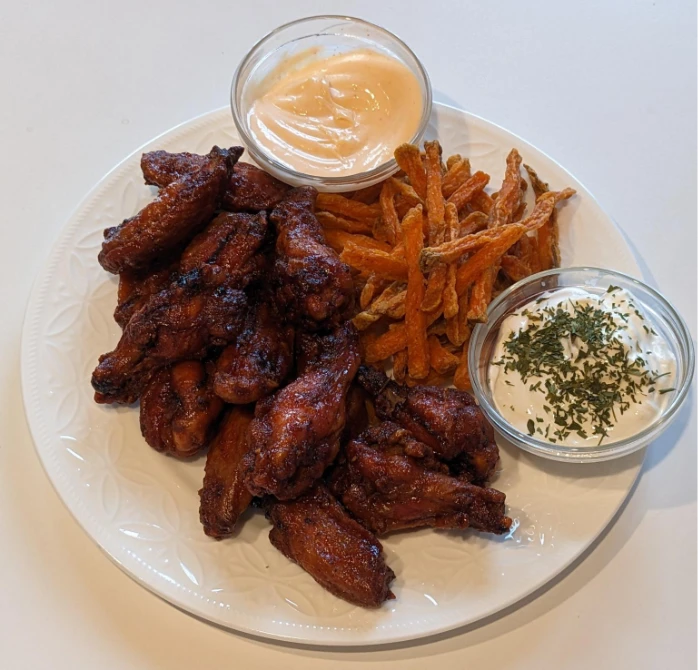 I've always had trouble making crispy wings using an oven and decided to research how to correct it. If you're like me and wanting to be slightly healthier, while still getting delicious crispy wings then this tip is for you. All you need is one secret ingredient and you too can make crazy crispy wings from you're regular oven. No deep fryer required!!!
Chicken Required
about 2 lbs Chicken wings, separated and de-tipped.
Coating Ingredients
1.5 tsp fresh pepper
1 tsp smoked paprika
1/2 tsp Szeged Chicken Rub
1 tbsp kosher salt
2 tbsp baking powder secret ingredient!
Sauce Ingredients
Steps to making this.
Pre-heat your oven to 425 degrees.

First, you're going to want to separate the wings, thighs and tips. You can discard the tips or keep them to make stock later, this is up to you. Here's a quick tutorial on how to separate everything if you're unfamiliar.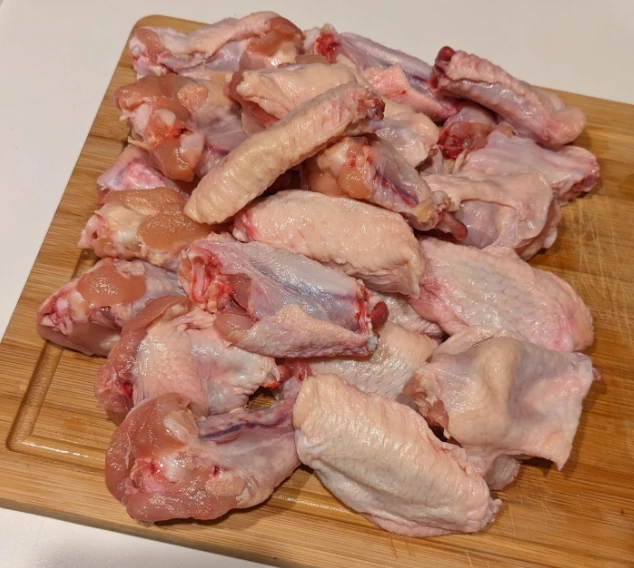 Set your chicken aside for later. I've read to dry it with paper towels, but I personally did not do this and they turned out fine, this is up to you.

Now you're going to want to mix together the dry ingredient coating in a small bowl.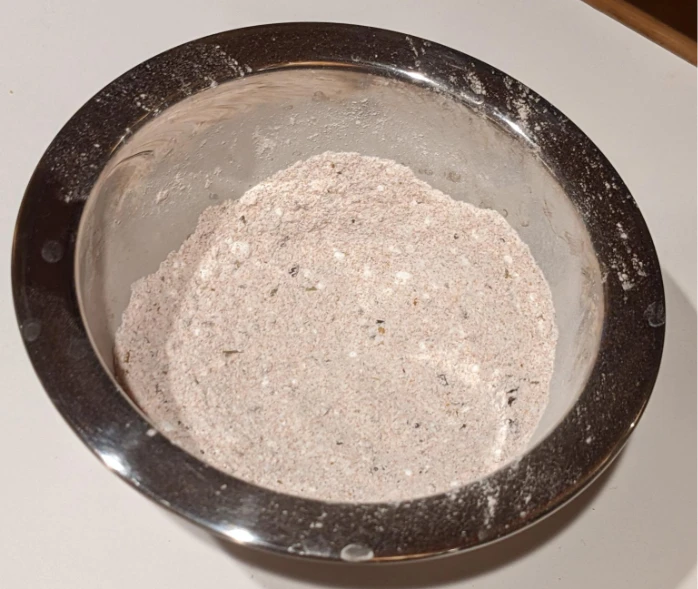 Then put your wings into a large bowl, and adding in the dry rub mix about 1/2 tablespoon at a time, coat your wings until all of your coating is used up. It should look something like this.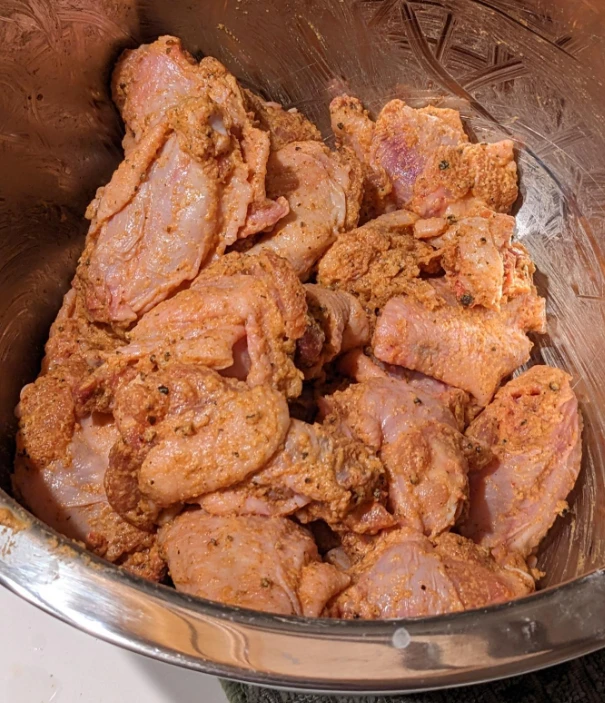 Arrange your coated wings on a wire baking rack over your baking pan with a little space in between each one. It should look something like this.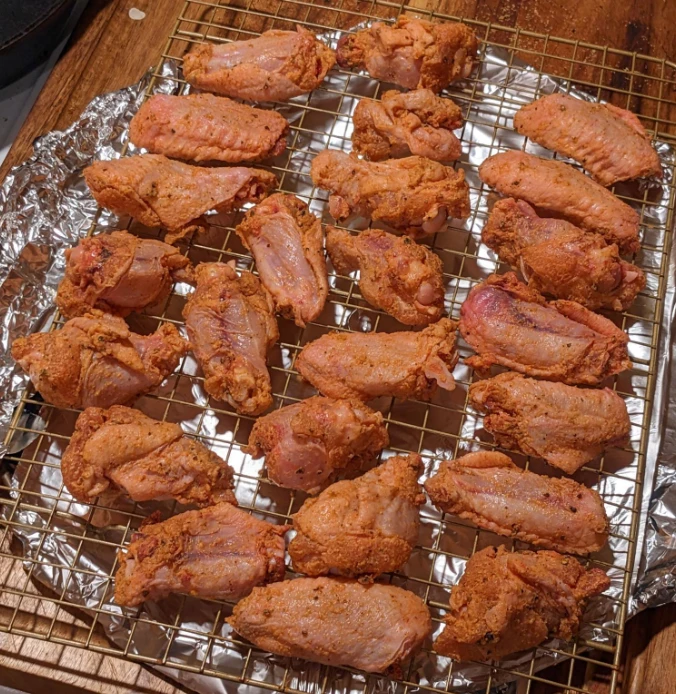 Cook for 15 minutes and then flip your wings. Continue doing this for approximately 1 hour depending how juicy, or non-juicy you like your wings. I personally prefer to have a bit dryer of wings, but taste is highly subjective.

Now is a perfect time to mix together all your wet ingredients to make the sauce.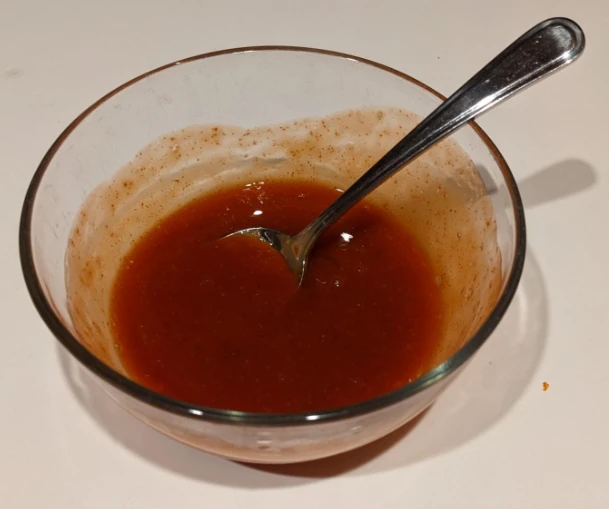 After about an hour your wings should be nice and crispy and ready for the saucification.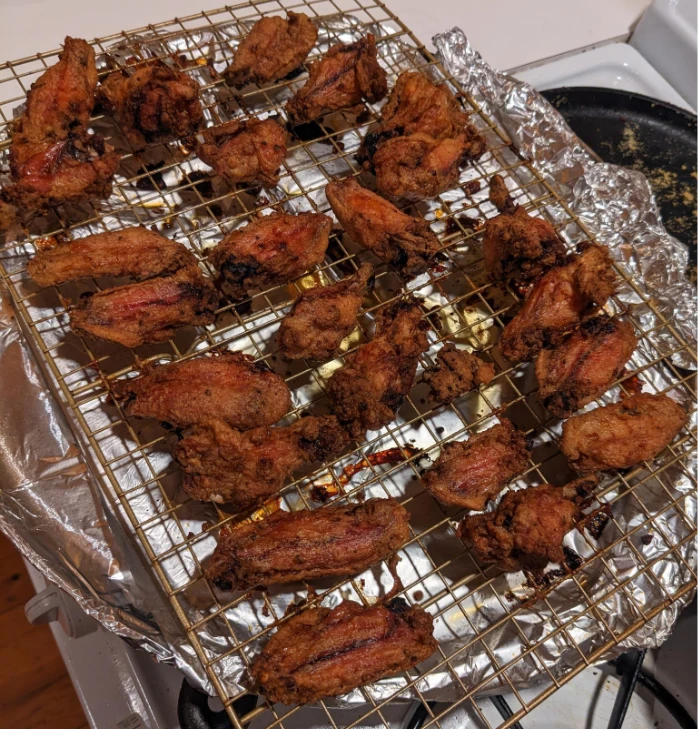 After your wings have reached their desired crispyness, put them into a bowl and pour over your sauce mixture.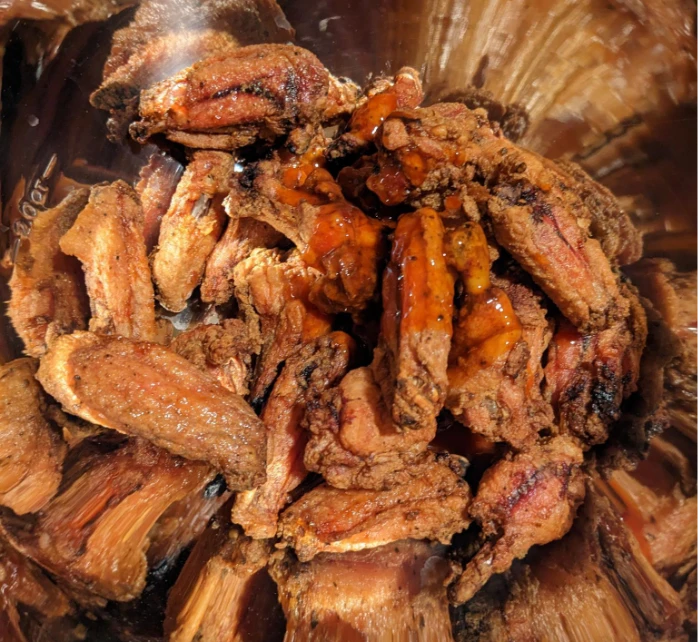 Turn your oven down to 200 degrees now

Then, mix the wings and your sauce around until fully coated.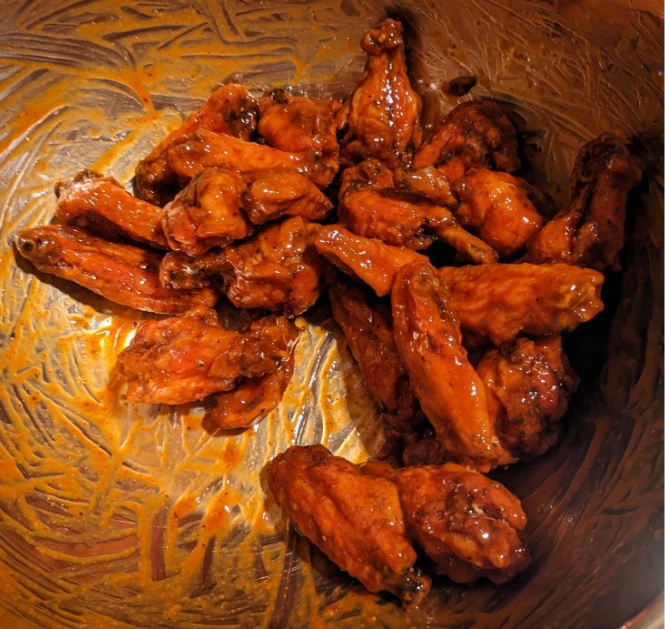 Put the wings back on your cooking rack, and place in the oven again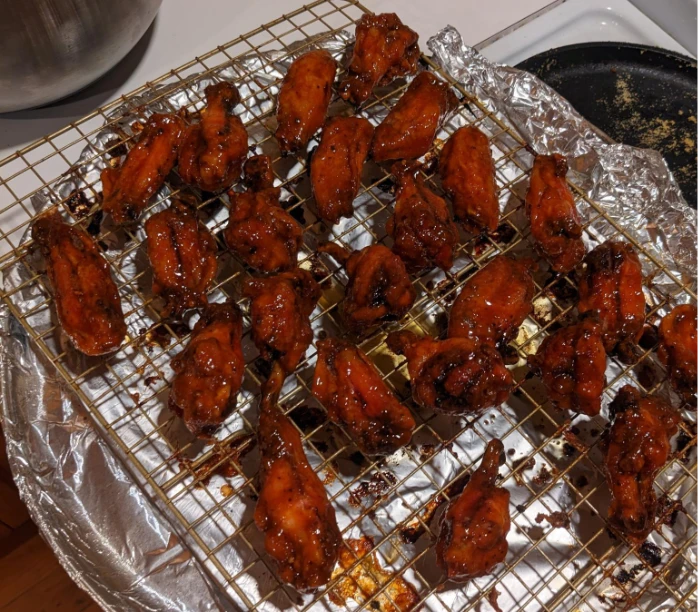 Cook for another 5-10 minutes until the sauce is a nice consistency. You could use your broiler here too but be sure to watch them like a hawk, probably 1-2 minutes.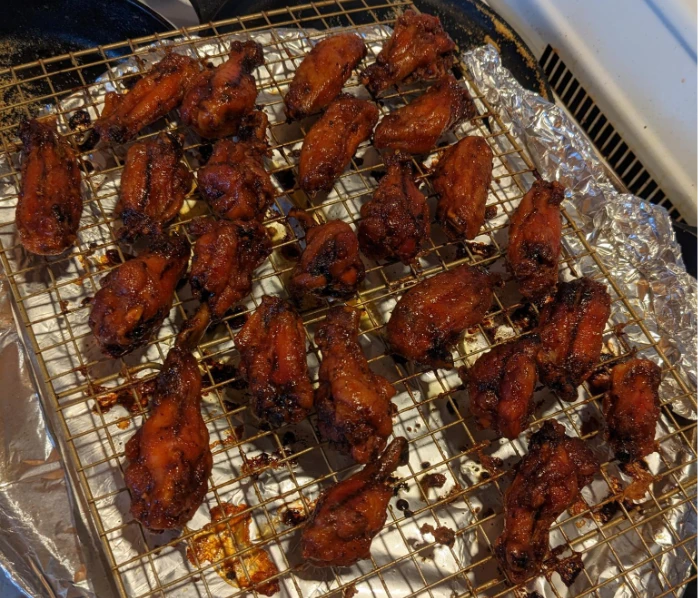 Turn off your oven, remove the wings, and plate.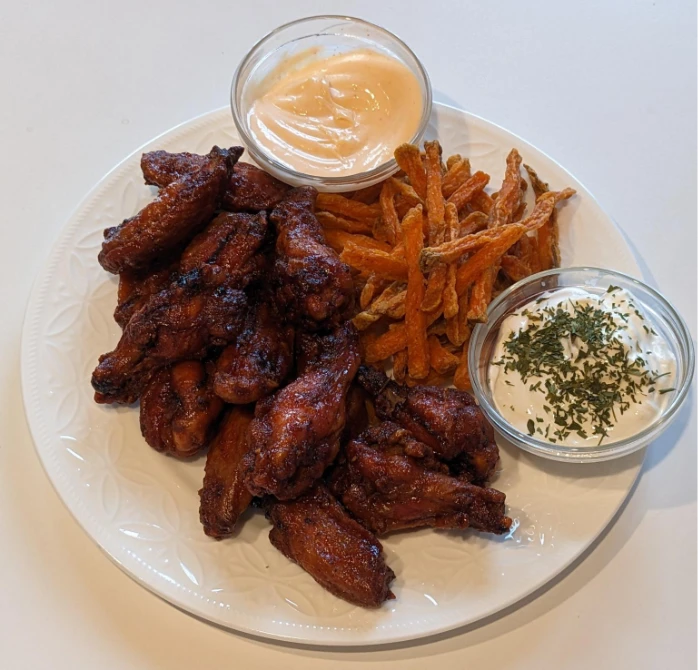 Enjoy your restaurant quality wings!!!