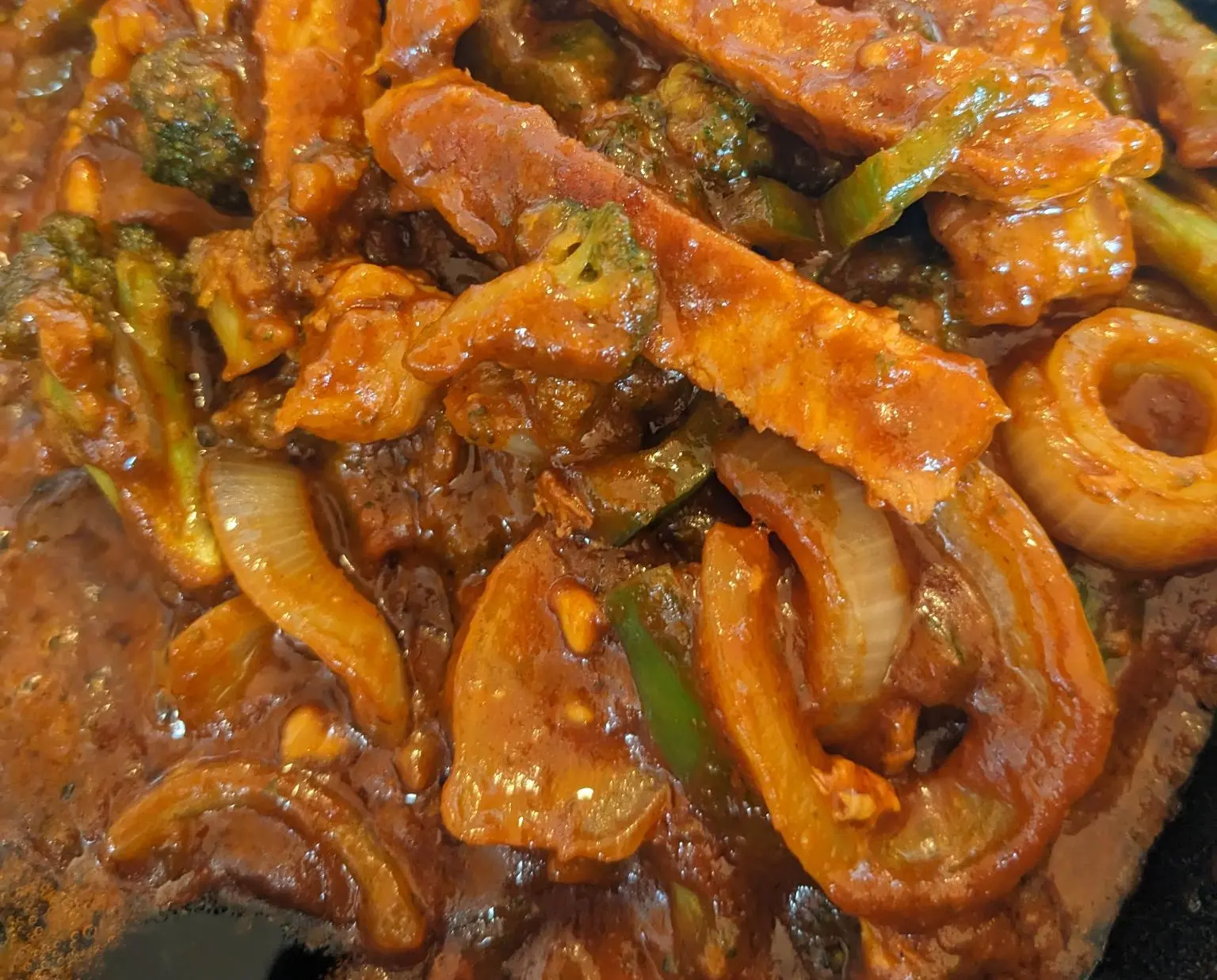 If you're like me, you love korean food. The flavours, the spice, and usually pretty healthy. The other night I decided to try and make a quasi-beef-bulgogi using pork chops with the ingredients I happened to have on hand and it turned out pretty great.
I've never actually had pork bulgogi, but the Internet tells me it's a thing so I ran with it.
I thought I'd document it for others that want to make a quick, easy dish that tastes great.
INGREDIENTS - RICE
.5 Cup Basmati Rice
1 Cup water
Butter
Salt
INGREDIENTS - PORK BULGOGI
2 Boneless Pork Chops
2 tbsp Olive Oil
2 tbsp HOT Gochugang
2 tsp sesame oil
2 tbsp natural peanut butter
1.5 cup broccoli florets
1 onion chopped, chopped
1/2 green pepper, chopped
.5 cup water
1 Egg
Salt
Pepper
INSTRUCTIONS - RICE
Put your rice in a sieve and run under cool water for 2-4 minutes until it runs clear. This is to remove the starch.
Place your water and rice in a saucepan that you have a lid for.
Add in a pinch of salt
Add in about .5 tbsp of butter
Bring to a boil
As soon as it boils, turn the heat down to low and put the lid on.
Cook for 15 minutes
Turn off heat and wait 5 minutes
Fluff with a fork.
INSTRUCTIONS - PORK BULGOGI
Season your pork chops with some salt on both sides. Let sit for 10 mins on a cutting board.
Heat up your cast iron pan with some butter in it.
Cook both porkchops about 2-3 minutes per side.
Set pork chops aside under some tinfoil while you do the rest.
Now pour in your olive oil, chopped onion, green pepper, gochugang, sesame oil, salt, pepper, and broccoli into the pan.
Cook on medium high until soft, about 7 minutes.
Add about .5 cups of water to the mixture.
Slice up your pork chops into small strips and dump in the cast iron pan.
Stir everything together and cook on med-low for another 4-5 minutes.
Crack your egg and place it in the same pan on the side of everything so it gets some of that gochugang flavor.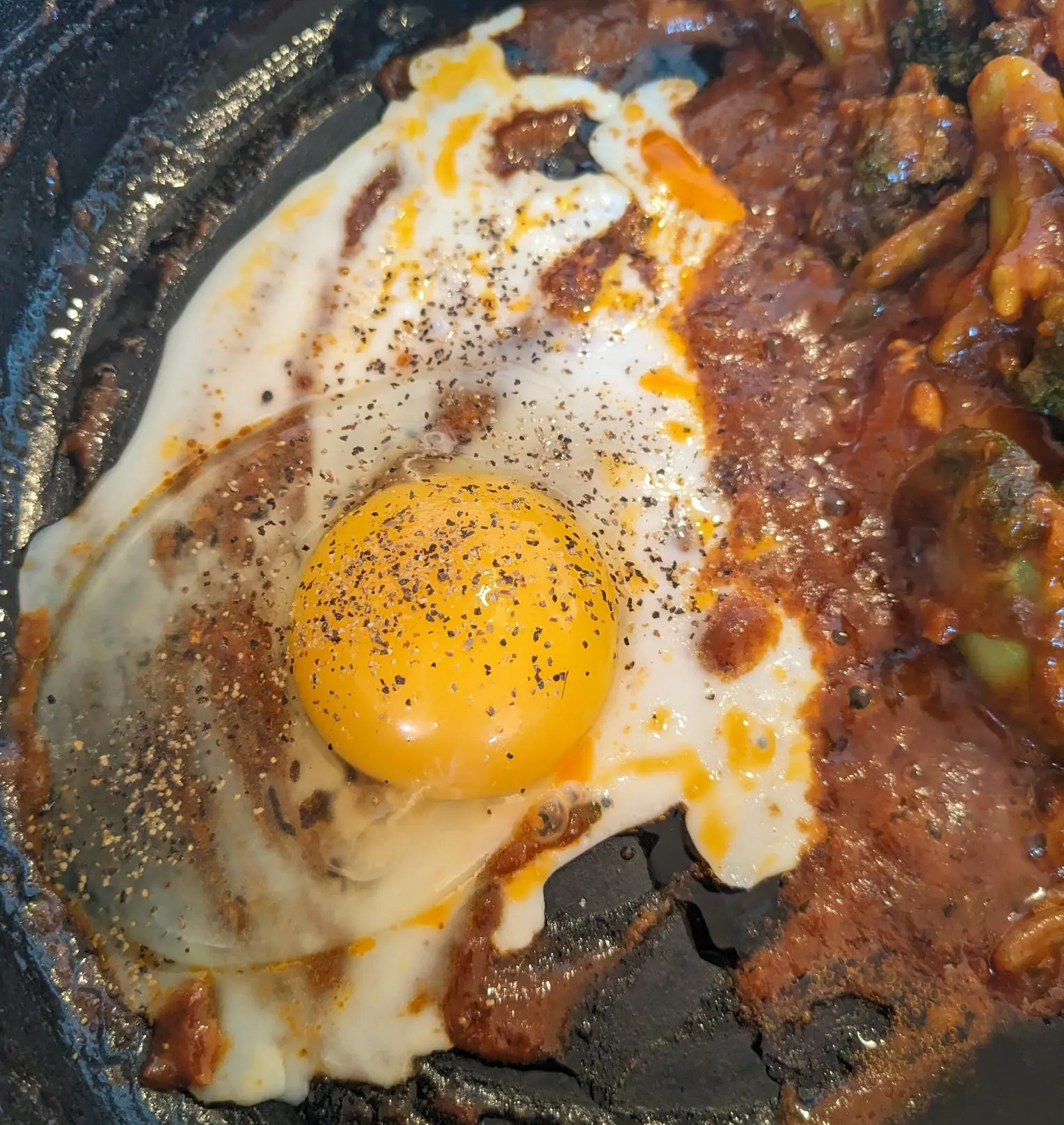 Place your rice on a plate.
Spoon over the meat/veggie mixture over your rice.
Place the egg on top of it all.
Enjoy!