I had to write this short post about a wicked contest that I participated in recently, and actually won something. The contest was sponsored by Affiliate Summit and Legacy Learning Systems. This particular contest was for the already famous Affiliate Day celebration which just launched its inaugural year this past September 14th.
All I had to do to win was tweet a message including the affiliate day twitter hash-tag in the message, and then sit back and wait to see if I would win. A couple days later I received a direct message on Twitter confirming that I had won one of the prizes. Wow, is that cool or what. I really don't win things very often so this was pretty exciting.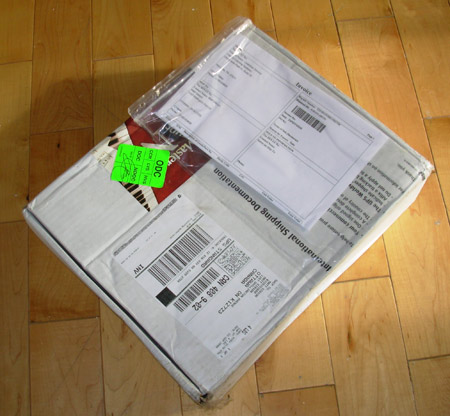 What's even cooler about this contest is that it was available to Canadians as well as Americans. It really seems like the contests offered by most of the networks out there only have contests that are available to the USA. The ability for Canadians to be a part of this was awesome, eh.
Affiliate Summit is the premier meeting of the minds for all Internet Marketers and Affiliate Marketers. It occurs twice a year, once on the East coast and once on the West coast. They're a great place to meet other affiliates, networks and other people involved in the industry. I hope to see you all at Affiliate Summit West in Jan 2009 for more shenanigans.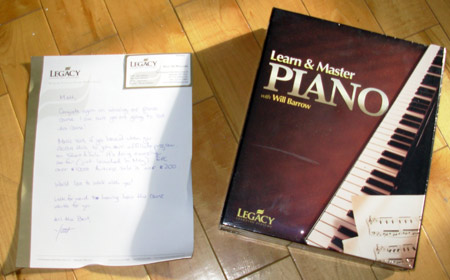 Legacy Learning Systems, the leader in instructional material for Art and Music. Their courses are easy for newbie's and yet still have valuable information for moderate to intermediate musicians as well. These courses are relatively simple, they are meant to enable everyone to realize their own personal dreams. They offer a number of artistic courses for different areas with a bunch of new releases planned for the future. You can currently teach yourself;
Piano
Guitar
Drums
Ballroom Dancing
When I won the contest I was given the chance to choose whichever program I wanted. I probably would have taken Ballroom Dancing because it would probably come in handy one day, but I honestly don't see myself prancing around my office trying this out alone. So, instead I opted for the piano course. I've always wanted to learn how to play some piano and I don't know if it's stupid or not but since I'm such a fast typist I figure I have the dexterity to play the piano as well once I learn the notes.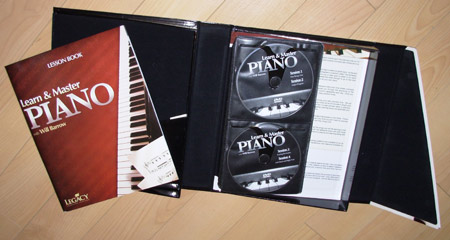 I haven't started the course as it just arrived in the mail today, but what I can say is I was super impressed with the construction of the box it comes in (it's one of those nifty ones with a magnet to keep it shut, and only the corner flips over). The instructional booklet that it comes with is super well written and if looking over the people who helped contribute to the course, there was quite a few people making this a very professional job. I've already read a few paragraphs and skimmed through the book and have learned some things I didn't know. Pretty cool.
I also got a shitload of DVD's of instructional videos and CD's full of music to play along with. This will help me a lot because I'm really a visual learner and don't usually retain too much if I only read it, I have to play along and do something tangible to learn. If you're like that too, one of these programs could help you too.
All in all, I'm really impressed with both Affiliate Summit and Legacy Learning Systems for giving me the opportunity to do something I've always wanted, and for supporting Canadian affiliate marketers.
In case you are wondering. No I was not paid to write this post. I do feel it was a requirement due to the coolness of my winning and the prize I won though.
I'll post some of my tracks once I put this to use, so keep reading!
Comments
Comment by Internet Marketing Blog on 2009-10-01 01:08:05 -0500
Oh I love it..
Seems that Im get one of that! Since I love music.. I love the instructional DVD.. Looks very cool.
Comment by Matt McWilliams on 2009-10-06 10:01:11 -0500
Glad you like it so far, even though you haven't gotten to the best part yet.
You are going to love the course!
Perhaps you can play for us one night with Brian Littleton at a future Affiliate Summit?